OVEREED,
ALONGSIDE
YOUR PROJECT
A PERFECT KNOWLEDGE
OF YOUR BUSINESSES
The Overeed team of lawyers shares the goal of delivering "custom-made" services that are tailored to the specific requirements of its clients and their businesses.
We consider our clients as partners and mastering their operational constraints is a priority.
With proven experience in the business sectors in which they operate – combined with work methods that are resolutely focused on their specific concerns and objectives – Overeed strives to provide pragmatic, innovative and high value-added solutions.
OVEREED, AS CLOSE TO YOUR PROJECT
SUPPORTING ONE STRATEGY
The range of expertise of the law firm of Overeed
guarantees the implementation of global and innovative
strategies in both transactional and litigation-related legal services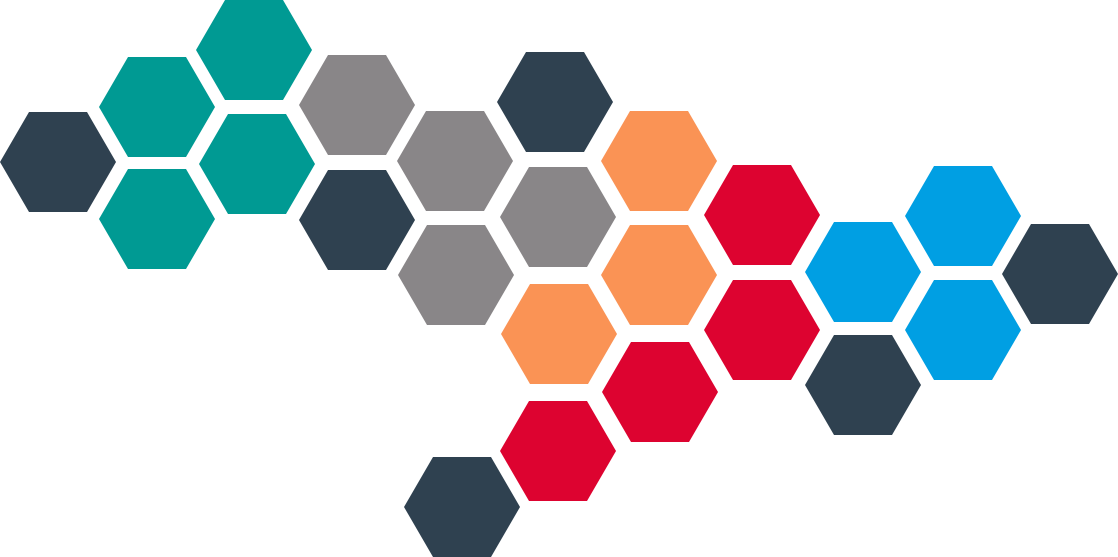 Competition
and
distribution
law
Competition
and
distribution
law
THE LAW FIRM'S EXPERTISE
IN PUBLIC LAW
Administrative law – local public law
The Law Firm assists public persons in the exercise of their powers, private persons in their applications for authorization and handles all types of administrative disputes:
Local, regional, national authorities, health institutions,

Local and national state-owned companies,

administrative police, civil servants law, public domain,

legality litigation, responsibility of public authorities, interlocutory proceedings, mediation, expertise.
Business public law – public contracts
Our team develops a sustained activity in public contracts during the procurement, performance and closing phases:
public contracts, public service delegations, occupation in the public domain contracts,

procurement, contractual management, claims, general and final count, penalties, termination,

precontractual interlocutory proceedings, contractual interlocutory proceedings, substantive actions, indemnity litigation.
Urban planning law – land development
The Law Firm provides assistance to project management in urban planning, land development, infrastructure and commercial planning projects as well as regulatory urban planning services:
planning permission, building permit,

joint development zone, partnership urban project,

departmental commission for commercial development, national commission for commercial development,

revision, modification and compliance of local urban plan.
The Law Firm regularly handles urban planning litigation (authorizations and regulatory acts).
Public health
Medical and paramedical professions, laboratories, pharmacy and medical biology.
The Law Firm advises doctors, pharmacists, pharmaceutical and medical biology laboratories on the development of their activities, requests for administrative authorizations (creation, transfer, grouping, modification of structure, transmission), relations with third parties as well as the ordinal and governmental bodies (State, regional health agency, health high authority).
Environment
The Law Firm supports its clients in the development of sustainable growth areas and environmental responsibility issues (industry, classified installation for the protection of the environment, works).
Regulated professions (doctors, architects, notaries, bailiffs)
The Law Firm assists professionals in the development of their activities, their ordinal / administrative actions and the disciplinary litigation (ethics, complaint to the Council of the Order, mediation, professional liability).
THE LAW FIRM'S EXPERTISE
IN PRIVATE LAW
Difficulties and restructuring of companies
Sébastien de Thoré, Bertrand Vermersch and Sophie Salgueiro advise their clients on the search for and implementation of all solutions likely to prevent their economic and financial difficulties.
In addition, they benefit from recognized experience in support of the interests of the various stakeholders in the proceedings regarding the companies' difficulties (debtor companies and managers, judicial representatives and administrators, institutional and private creditors, potential buyers).
Accordingly, the Restructuring team assists and represents the clients of the Law Firm in connection with the various proceedings regarding the preventive and curative treatment of the companies' difficulties, and in particular:
ad hoc mandate,

conciliation,

pre-pack transfer,

negotiation of moratoriums with creditors,

insolvency declaration,

safeguard, expedited financial safeguard, judicial redress and liquidation proceedings,

actions in extension,

designation of controllers and exercise of theirs functions,

asset recovery,

asset sales (isolated disposals, disposal plans).
Both in demand and in defense, Overeed's lawyers have acquired a high degree of expertise in the area of actions targeting corporate executives (liability for insufficient assets, prohibition to manage, personal bankruptcy) as well as creditors of the company (liability for abusive support).
Social law (labor and social protection):
Gaëlle de Thoré and Nelly Bony assist and advise employers on all their issues on labor law and in particular:
drafting of employment contracts and specific clauses,

termination of the employment contract (dismissal, contractual termination, negotiated departure),

establishment of the representative bodies of the personnel and relationships with them,

management of the issues of illness, accident at work and occupational disease,

labor court disputes,

management of disciplinary proceedings,

establishment of delegations of power,

management of issues on the social status of managers.
The Law Firm also represents companies and individuals in social security law and assists them in their relationships with the URSSAF/general social security fund:
subjection,

recovery,

social security litigation.
In collaboration with the Restructuring team of OVEREED, Gaëlle de Thoré and Nelly Bony both assist companies in difficulty (collective redundancies, implementation of a job saving plan).
Corporate law and M&A
Sébastien de Thoré, Pierre-Louis Hérin and Bertrand Vermersch assist major corporations and SMEs in corporate law and mergers & acquisitions and in particular:
company incorporation,

company transformation,

share capital modification (share capital increase and share capital reduction),

bond issue and issue of securities giving access to the share capital (share subscription warrants, bonds with share subscription warrants, bonds convertible into shares, shares with share subscription warrants, etc.),

profit-sharing of employees and corporate managers (stock options, free allocation of shares, company creator share subscription warrants, etc.),

merger, demerger et partial asset contribution,

transfer of all rights and obligations,

contribution-transfer of securities,

sale or acquisition of shares or partnership interest (implementation of legal audits and drafting and negotiation of pre-contact and contractual documentation: letter of intent, letter of offer, confidentiality agreement, investment agreement, share purchase agreement, representations and warranties agreement, etc.),

sale or acquisition of business,

pledge on shares or partnership interest,

agreement between shareholders (shareholders' agreement: governance clauses, inalienability clause, approval clause, preemption clause, tag along clause, drag along clause, liquidity clause, call option, put option, non-competition clause, etc.),

intra-group agreement (shareholder's loan),

approval of the financial statements,

various by-laws amendments (transfer of registered office, change of corporate purpose, etc.),

dissolution and amicable liquidation.
The OVEREED team is frequently involved in litigation between shareholders and partners (appointment of a provisional administrator, claim for an expert report, challenge of decisions made at the shareholders' general meeting).
Contract law / Competition law / International trade
OVEREED assists its clients in the negotiation and development of commercial contracts in France and abroad:
commercial leases,

franchise contracts,

distribution contracts,

general conditions of sale,

transport contracts,

digital economy contracts,

construction contracts,

arbitration.
Digital economy law / Intellectual and industrial property law
The Law Firm assists start-ups and entrepreneurs during the different stages of the development of their project and in particular:
project launch (corporate, protection measures for the founders, protection and data processing, protection of know-how, registration of trademarks, domain name, legal assistance during the creation of the website, etc.),

setting the profit-sharing arrangements for employees and partners of the company,

financing operations,

contract drafting.
Gaëlle de Thoré and Sophie Salgueiro Freire assist companies in their process of compliance of their personal data processing with the general regulation on the data protection as well as in the implementation of tools and processes allowing the respect of the new European requirements.
Real estate law
Our team of lawyers assists our clients in their real estate activities and in particular:
promise to purchase and promise to sell,

acquisition and sale of real estate assets (office buildings, hotels, shopping centers, factories, warehouses, farms),

property management,

real estate finance contracts,

real estate litigation,

construction,

legal and contractual guarantees,

follow-up of expertises,

real estate promotion.
OUR EXPERTISE
Nous vous accompagnons dans votre démarche de création d'entreprise,
et mettons en place des solutions adaptées à votre projet.
CREATING A BUSINESS, NEW ACTIVITY?
Besoin d'un conseil ou d'un expert, prenez contact avec l'un de nos avocats.
She or he will be able to answer your questions and assist you in your project
CONTACT US