A law firm dedicated to
business law in Paris, Lisbon
and the French overseas
departments and territories
A cross-cutting
expertise in private
and public law

A strategic approach
based on the knowledge
of your business

FOR YOUR
NEXT STEP
A law firm dedicated
to business law.
The strength of three locations:
Paris, Lisbon and the French
Overseas Departments and Territories.
A RESPONSIVE TEAM
BY YOUR SIDE
Overeed and its teams support a diverse national and international clientele (companies, institutional clients, public entities) in both the development of their projects and the management of disputes.
DEVELOPING A STRATEGY
The range of expertise of the law firm of Overeed guarantees
the implementation of global and innovative strategies in both
transactional and litigation-related legal services.
AND DEVELOPING
YOUR BUSINESS
We assist you in your project to create a business
and implement solutions suited to your project.
THE NEWS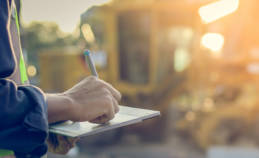 MACRON ORDONNANCES – Encouraging the sublease of employees to start-ups and small companies
Macron Orders implement a new case of sub-leasing to favor and secure the sub-leasing between a group or large company on the one hand and a small company or start-up on the other. The idea is to entice large companies...